SPEC® CFP2006 Result
Copyright 2006-2014 Standard Performance Evaluation Corporation
IBM Corporation
IBM System p 570 (4.7 GHz, 2 core)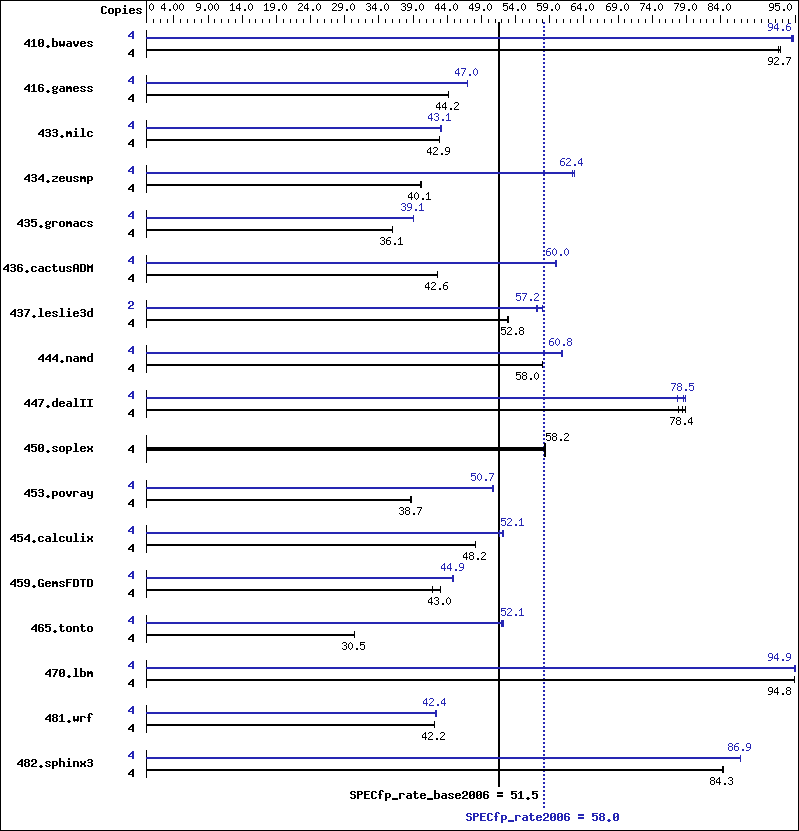 AIX 5L V5.3 updated with the 5300-06 Technology Level.
 See flags file for details on following settings.
 all ulimits set to unlimited
 Envionment variables set before executing benchmarks:
   MALLOCOPTIONS=pool
   MEMORY_AFFINITY=MCM
   XLFRTEOPTS=intrinthds=1
 System set to "Enhanced" mode when defining partition on HMC
 768 pages of size 16M defined on systems with vmo command
 fdpr binary optimization tool used for peak versions of
   410.bwaves 434.zeusmp 453.povray 470.lbm 482.sphinx3
 submit used to bind benchmark to a processor using "bindprocessor"