SPEC® CINT2006 Result
Copyright 2006-2014 Standard Performance Evaluation Corporation
NEC Corporation
Express5800/120Rg-1
(Intel Xeon processor 5110)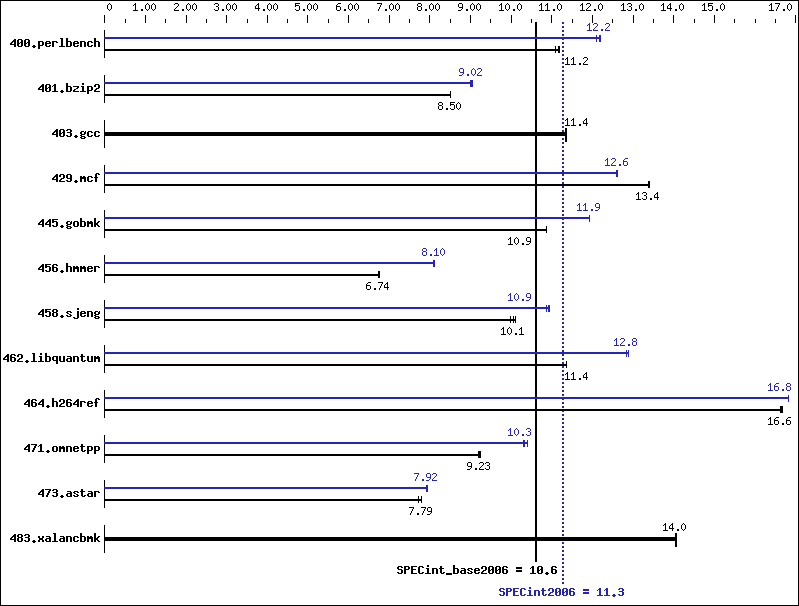 'ulimit -s unlimited' was used to set the stacksize to unlimited prior to run



 The system bus runs at 1066 MHz
 All binaries were built with 32-bit Intel compiler except:
 401.bzip2, 456.hmmer and 462.libquantum in peak were built with
 64-bit Intel compiler by changing the path for include and library files.

 The Express5800/120Rg-1 and the Express5800/120Ri-2 models are
 electronically equivalent.
 The results have been measured on a Express5800/120Ri-2 model.