SPEC® CFP2006 Result
Copyright 2006-2014 Standard Performance Evaluation Corporation
Tyan (Test Sponsor: Advanced Micro Devices)
Tyan Thunder n425QE (S4985E), AMD Opteron 2350
SPEC has determined that this result was not in compliance with
the SPEC CPU2006 run and reporting rules. Specifically, the
submitter reported that the result would not meet the SPEC OSG
requirements for continued availability.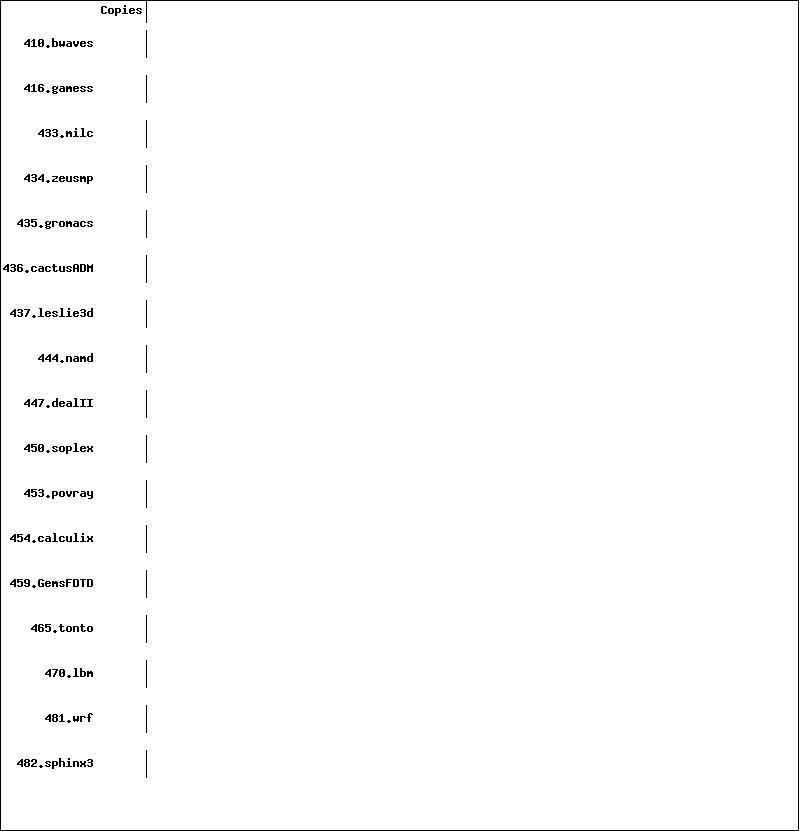 'numactl' was used to bind copies to the cores


 wrf needs wrf_data_header_size=8
 to read the unformatted data input file correctly

 The tested system can be assembled using a
 PC Power & Cooling T1KWSR 1000W Turbo-Cool 12V power supply.