SPEC® CFP2006 Result
Copyright 2006-2016 Standard Performance Evaluation Corporation
Supermicro (Test Sponsor: Advanced Micro Devices)
Supermicro H8DMU+, AMD Opteron 2360 SE
SPEC has determined that this result was not in compliance with
the SPEC CPU2006 run and reporting rules. Specifically, the
submitter reported that the result would not meet the 3 month
availability requirement in the SPEC CPU2006 run rules due to a
change in the availability date of the processor.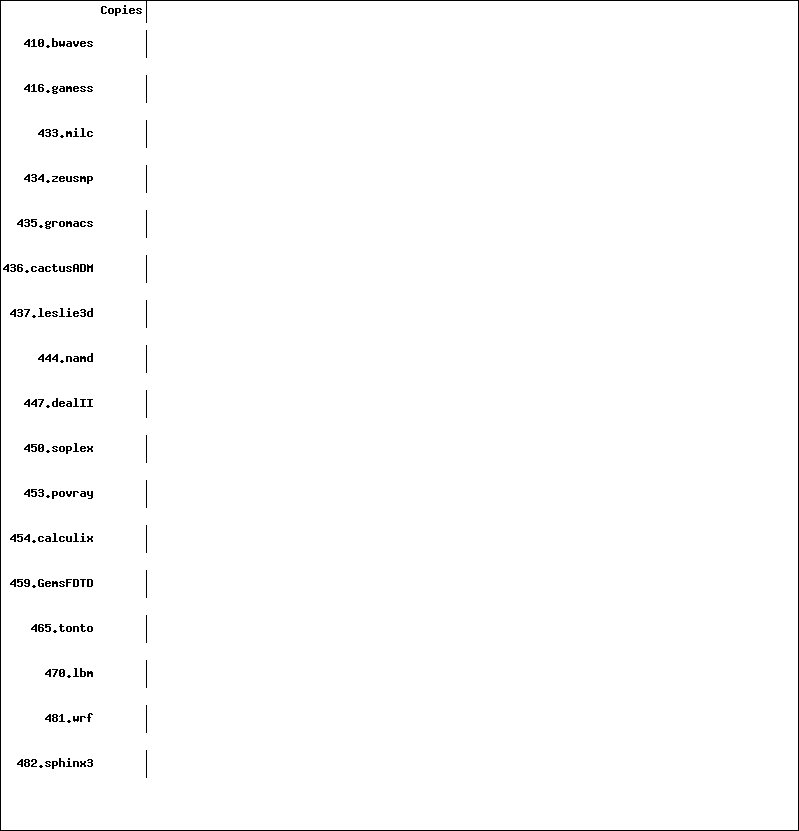 'ulimit -s unlimited' used to set environment stack size
 'ulimit -l 2457600' was used to set environment lock pages quantity
 'numactl' was used to bind copies to the cores
 Set vm/nr_hugepages=1200 in /etc/sysctl.conf
 mount -t hugetlbfs nodev /mnt/hugepages
 Environment variable PGI_HUGE_PAGES set to 150


 The test system can be assembled using two
 Ablecom PWS-702A-1R 700W 12V redundant power supplies.

| | |
| --- | --- |
| | -w |
| 447.dealII: | -static |
| 450.soplex: | No flags used |
| | |
| --- | --- |
| 434.zeusmp: | -w |
| 465.tonto: | -w |
| | |
| --- | --- |
| | -w |
| 436.cactusADM: | No flags used |