SPEC® CFP2006 Result
Copyright 2006-2014 Standard Performance Evaluation Corporation
Bull SAS
NovaScale R422
(Intel Xeon processor 5160,3.00GHz)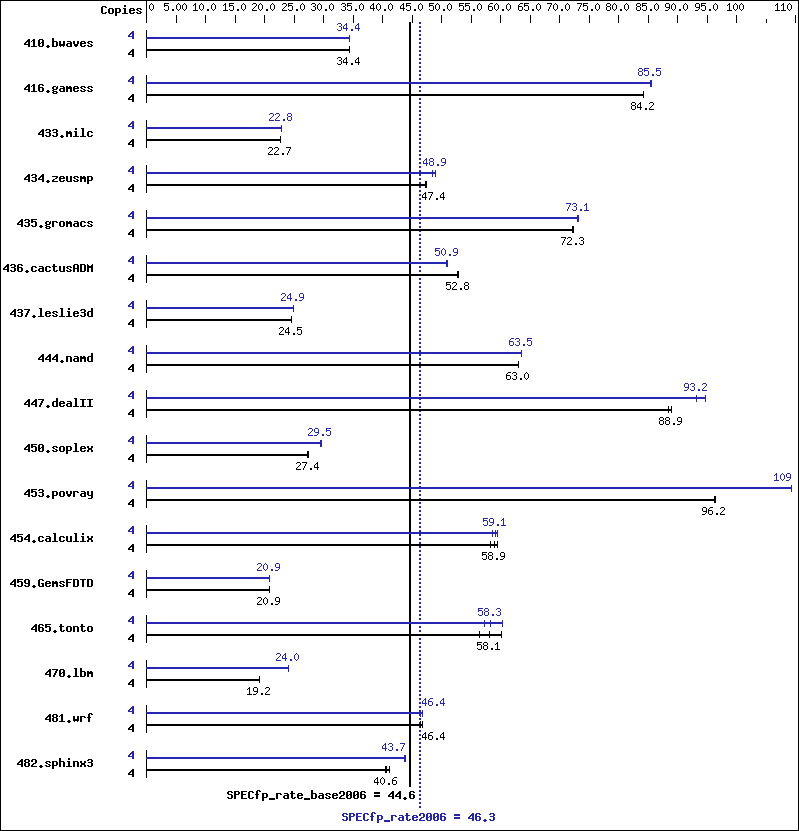 'ulimit -s unlimited' was used to set the stacksize to unlimited prior to run
 '/usr/bin/taskset' was used to bind processes to CPUs
 The R422 is built with two identical (half size) motherboards.
 Only one of the two motherboards was powered on during the test run.
 All binaries were built with 64-bit Intel compiler except:
 437.leslie3d, 450.soplex, 470.lbm and 482.sphinx3 in peak were built with
 32-bit Intel compiler by changing the path for include and library files.

Same as Base Portability Flags