Invalid

SPEC® CFP2006 Result

Copyright 2006-2016 Standard Performance Evaluation Corporation
Supermicro
Motherboard H8DMR-82
SPEC has determined that this result was not in compliance
with the SPEC CPU2006 run and reporting rules. Specifically,
the processor vendor reported that the processor would not
meet the SPEC OSG requirements for continued availability.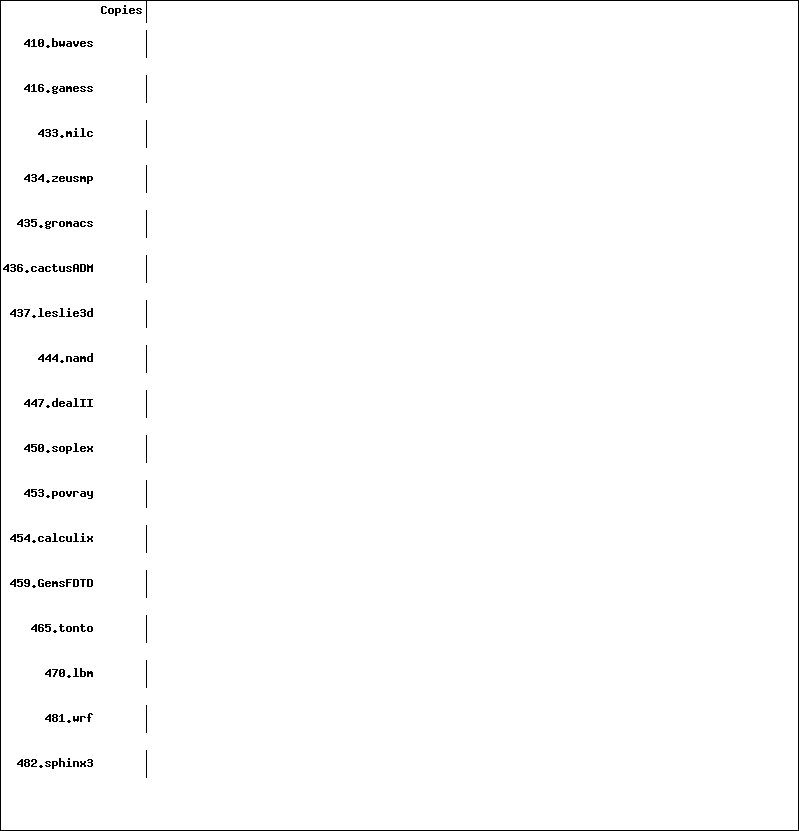 Run of 450.soplex (peak) was not valid; status is RE
  

 Environment stack size set to 'unlimited'
 PGI_HUGE_PAGES set to 896.
 Total number of huge pages available is 7168.

| | |
| --- | --- |
| | -w |
| 447.dealII: | -static |
| 450.soplex: | No flags used |
| | |
| --- | --- |
| 434.zeusmp: | -w |
| 465.tonto: | -w |
| | |
| --- | --- |
| | -w |
| 436.cactusADM: | No flags used |