SPEC® CFP2006 Result
Copyright 2006-2014 Standard Performance Evaluation Corporation
Acer Incorporated
Acer Altos R920 (Intel Xeon X7350)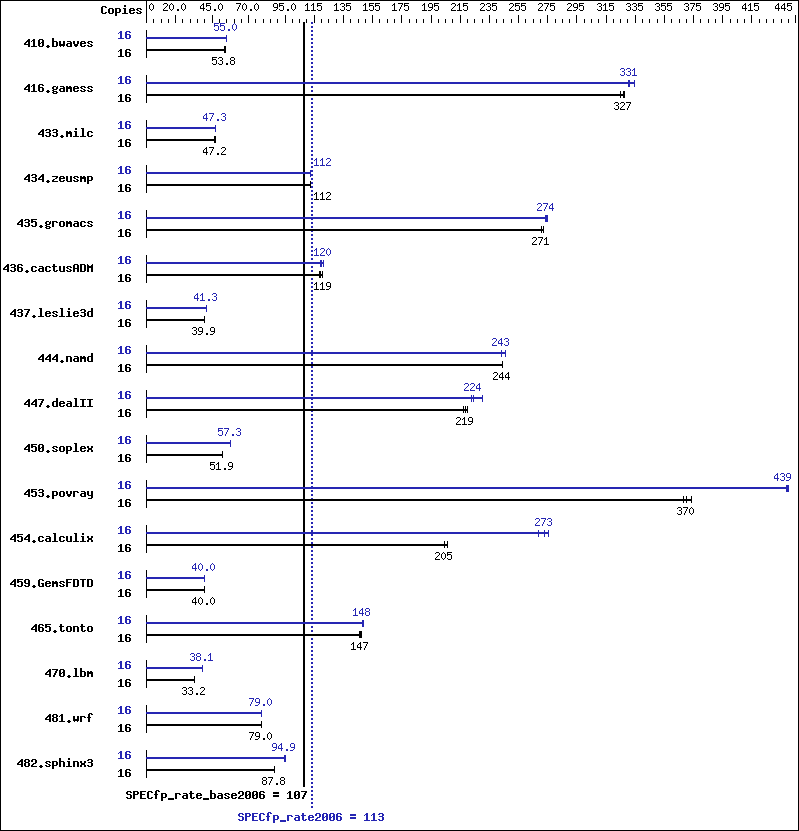 BIOS Settings
   Snoop Filter set to OFF
    Snoop Filter preserves cache coherency while
    minimizing snoops to remote nodes.

   Adjacent Cache Line Prefetch set to OFF
    Prefetch data in order to shorten execution cycles
    and maximize data processing efficiency.

   Optimization for high-frequency FSB applications set to OFF

All results used taskset to bind processes to cores.