SPEC® CFP2006 Result
Copyright 2006-2014 Standard Performance Evaluation Corporation
IBM Corporation
IBM System p 570 (4.7 GHz, 1 core, RedHat)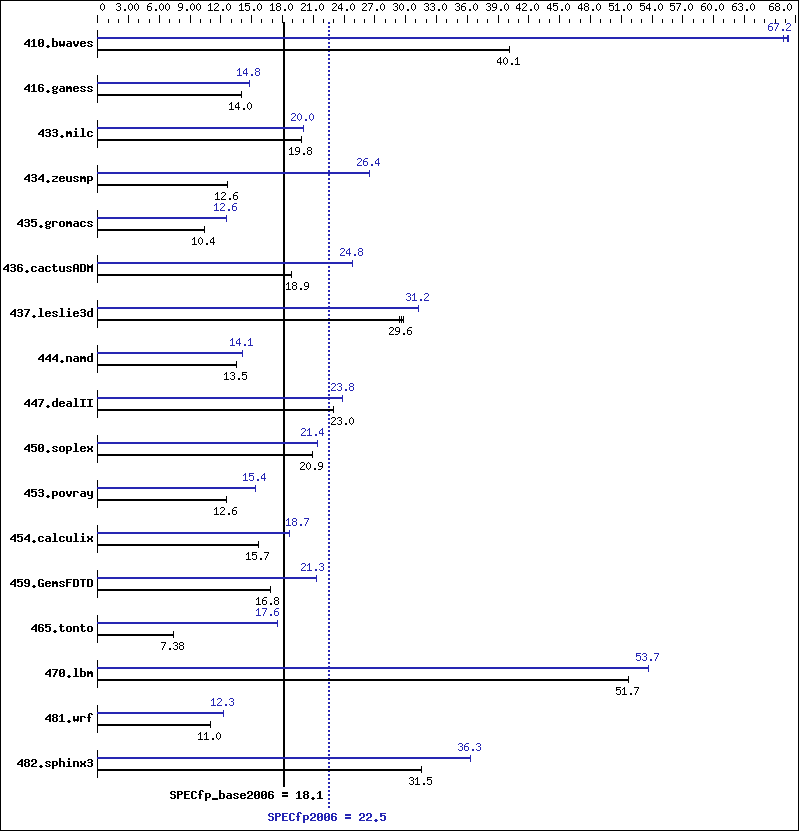 kernel release 2.6.18-52.el5.

 See flags file for details on following settings.

 ulimit -s (stack) set to 262144.


 System set to Enhanced mode when defining partition on HMC

 Large pages reserved as follows by root user:
     echo 200 > /proc/sys/vm/nr_hugepages
 System configured with libhugetlbfs library for application access to large pages
 Environment variables set before executing benchmarks.
     export HUGETLB_VERBOSE=0
     export HUGETLB_MORECORE=yes
     export XLFRTEOPTS=intrinthds=1
 Linux booted with the options:
        maxcpus=1 smt-enabled=off

 fdpr binary optimization tool used for
     435.gromacs 436.cactusADM 482.sphinx3

 Benchmarks bound to a processor using numactl on the submit command.