SPEC® CINT2006 Result
Copyright 2006-2014 Standard Performance Evaluation Corporation
IBM Corporation
IBM BladeCenter JS22 (4.0 GHz, 4 core)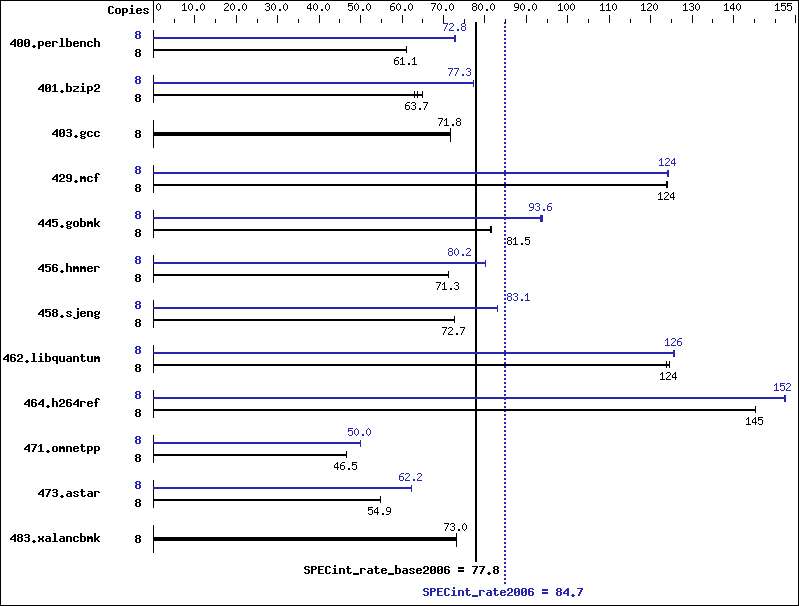 AIX 5L V5.3 updated with the 5300-07 Technology Level.
 IBM XL Compilers updated to October 2007 PTF Level.

 See flags file for details on following settings:
    all ulimits set to unlimited
    Envionment variables set before executing benchmarks:
       MALLOCOPTIONS=pool
       MEMORY_AFFINITY=MCM
    768 pages of size 16M defined on systems with vmo command
    fdpr binary optimization tool used for peak versions of:
       429.mcf, 456.hmmer, 458.sjeng, 462.libquantum, 473.astar
 submit used to bind benchmark to a processor using "bindprocessor"

 The binaries were compiled on a system with 32 GB of memory.