SPEC® CFP2006 Result
Copyright 2006-2014 Standard Performance Evaluation Corporation
Itautec
Servidor Itautec MX221 (Intel Xeon E5405)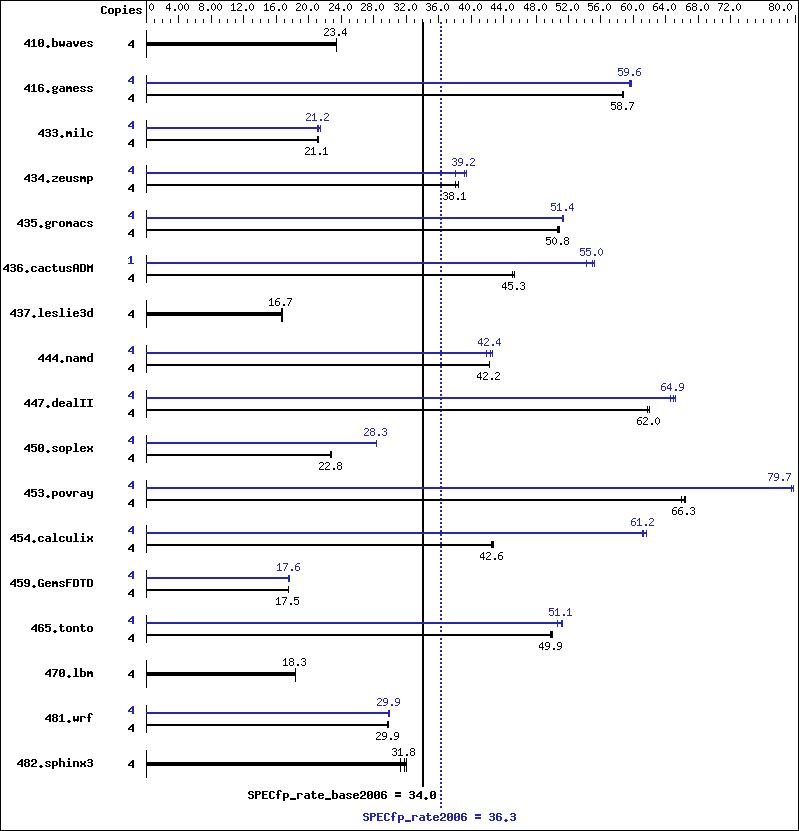 OMP_NUM_THREADS set to number of cores
   KMP_STACK_SIZE set to 64M
   KMP_AFFINITY set to physical,0


  'ulimit -s unlimited' was used to set the stacksize to unlimited prior to run.
  '/usr/bin/taskset' used to bind benchmark copies to processors, except for 436.cactusADM at peak.


  BIOS configuration:
  Hardware Prefetch Disabled


 This result was measured on the Servidor Itautec MX201.
 The Servidor Itautec MX221 and the Servidor Itautec MX201 are electronically equivalent.