SPEC® CFP2006 Result
Copyright 2006-2014 Standard Performance Evaluation Corporation
Sun Microsystems
Sun Blade X6270 (GCC 4.4.0)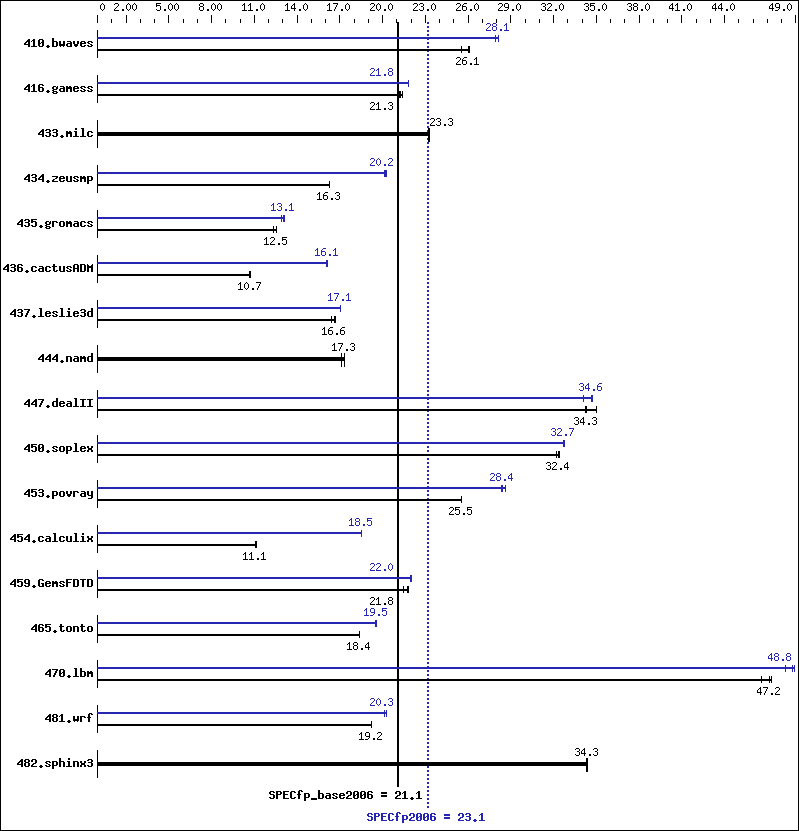 The config file option 'submit' was used, along with 'numactl', to
 run each benchmark on a specific core.


 Default ulimit settings were used.

 2 GB of swap was enabled on local disk.

 512 large (2 MB) pages were allocated using:
      sysctl vm.nr_hugepages=512
      HUGETLB_MORECORE=yes
      export LD_PRELOAD=/usr/lib64/libhugetlbfs.so
 For more information on tuning paramaters, please
 see the "Platform settings" section of the flags file.


 AMIBIOS Build Date 1/26/09 ID 07.01.36.00
   Default BIOS settings used except:
   Intel VT-d: Disabled.  VT-d, if enabled, supports
   remapping of I/O DMA transfers for virtualization.


Same as Base Portability Flags