SPEC® CFP2006 Result
Copyright 2006-2014 Standard Performance Evaluation Corporation
Sun Microsystems
Sun Blade X6270 (Sun Studio no autopar, base only)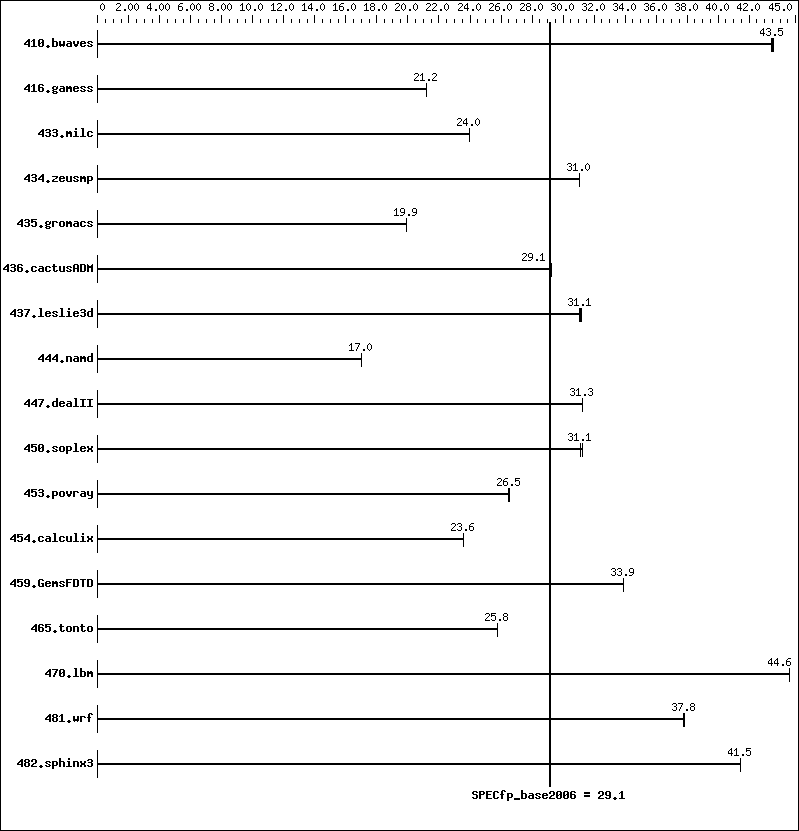 The config file option 'submit' was used, along with 'pbind', to
 run each benchmark on a specific core.


 ulimit -s 131072  (shell): increases stack
 For more information on shell/tuning paramaters, please
 see the "Platform settings" section of the flags file.

 /etc/system parameters
    tune_t_fsflushr=10
    autoup=900
    set lpg_alloc_prefer=1
    set zfs:zfs_arc_max = 0x10000000




 AMIBIOS Build Date 1/26/09 ID 07.01.36.00
   Default BIOS settings used except:
   Intel VT-d: Disabled.  VT-d, if enabled, supports
   remapping of I/O DMA transfers for virtualization.