SPEC® CFP2006 Result
Copyright 2006-2014 Standard Performance Evaluation Corporation
Dell Inc.
PowerEdge R210 (Intel Core i3-530, 2.93 GHz)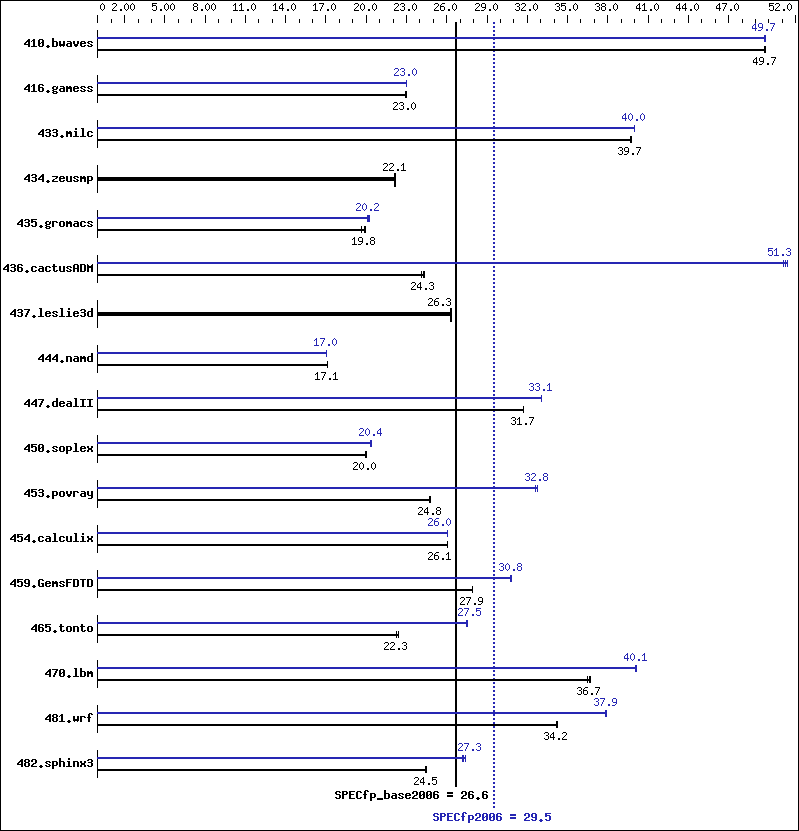 The config file option 'submit' was used.
 numactl was used to bind copies to the cores


 'ulimit -s unlimited' was used to set the stacksize to unlimited prior to run


 BIOS Settings:
 Power Management = Maximum Performance (Default = Active Power Controller)


 OMP_NUM_THREADS set to number of cores
 KMP_AFFINITY set to granularity=fine,scatter
 KMP_STACKSIZE set to 200M
 The Dell PowerEdge R210 and the Bull NovaScale R410 F2 models are electronically equivalent.
 This result was measured on a Dell PowerEdge R210.