SPEC® CINT2006 Result
Copyright 2006-2014 Standard Performance Evaluation Corporation
Huawei
Huawei RH2285,Intel Xeon L5640
SPEC has determined that this result is not in compliance with the SPEC
CPU2006 run and reporting rules. Specifically, the submitter has
notified SPEC that the system was customized in a manner that did
not meet SPEC's requirements for documented and supported systems.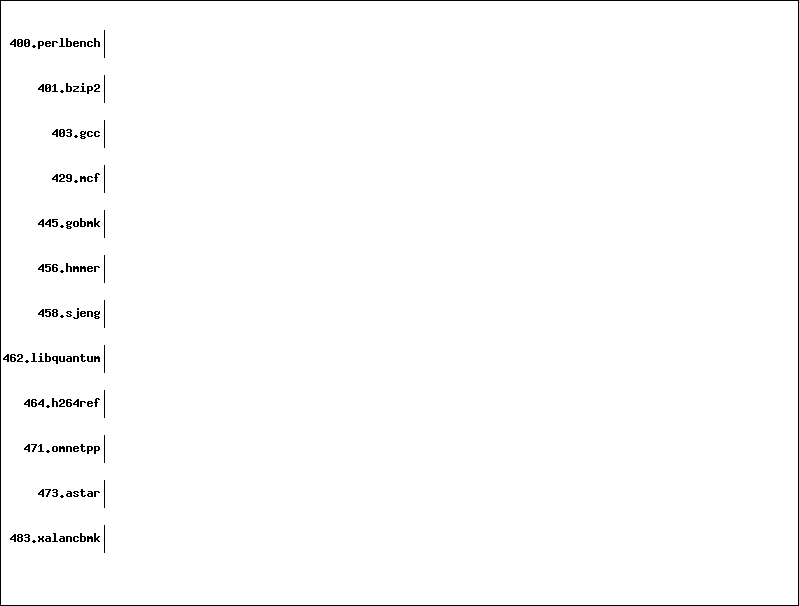 'ulimit -s unlimited' was used to set the stacksize to unlimited prior to run
 'mount -t hugetlbfs nodev /mnt/hugepages' was used to enable large pages
 echo 900 > /proc/sys/vm/nr_hugepages
 export HUGETLB_MORECORE=yes
 export LD_PRELOAD=/usr/lib64/libhugetlbfs.so


Data Reuse Optimization disabled in BIOS Setup.
Intel HT technology Disabled in BIOS Setup.


Binaries compiled on RHEL 5.5
 OMP_NUM_THREADS set to number of cores