SPEC® MPIM2007 Result
Copyright 2006-2010 Standard Performance Evaluation Corporation
Hewlett Packard Company
HP Proliant BL460c blade Cluster Platform 3000BL
SPEC has determined that this result was not in compliance with the SPEC
MPI2007 run and reporting rules. Specifically, the result did not meet the
requirement for baseline optimization flags to not use assertion flags (the
flag -fno-alias is a violation of this rule). The result was found to be
performance neutral compared to runs without -fno-alias. Replacement
results could not be produced because of system access limitations.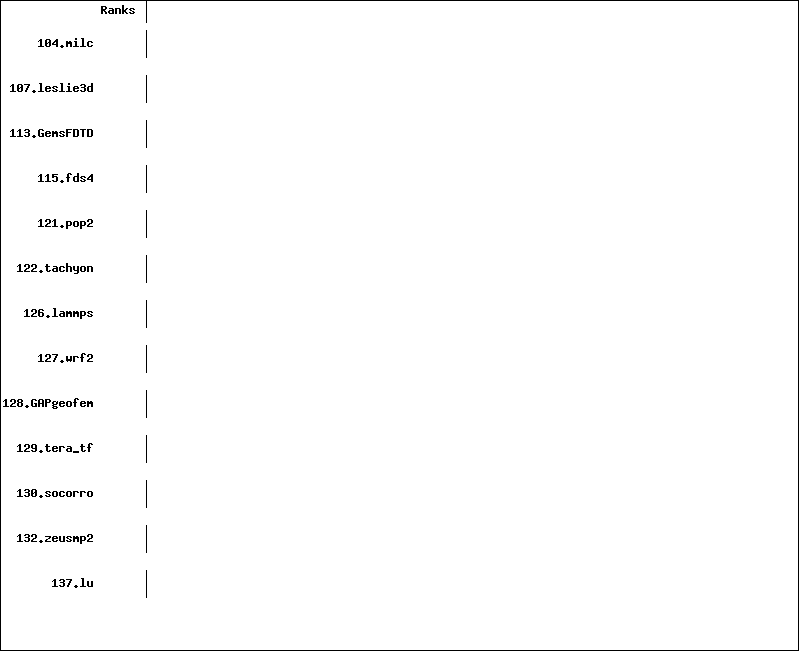 Node Description: HP XC Cluster
Node Description: HP ProLiant DL380 G4 file server
Interconnect Description: DDR InfiniBand

To run spec mpi2007 on XC3000 cluster.
module load mpi
. ./shrc
. /opt/intel/fc/9.1.040/bin/ifortvars.sh
. /opt/intel/cc/9.1.045/bin/iccvars.sh
runspec -c linux_amd_intel medium  --reportable --ranks=NN --define CMD_PREFIX= --define MPIRUN_OPTIONS= --flagsurl=hpmpi-intel.xml -o cfg,txt,html,check
cluster launch performed via slurm's srun
  submit=  \$MPI_ROOT/bin/mpirun  -srun $command