SPEC® MPIM2007 Result
Copyright 2006-2010 Standard Performance Evaluation Corporation
SGI
SGI Altix 4700 Bandwidth System (Itanium 2
Processor 9040 1.6GHz/18M)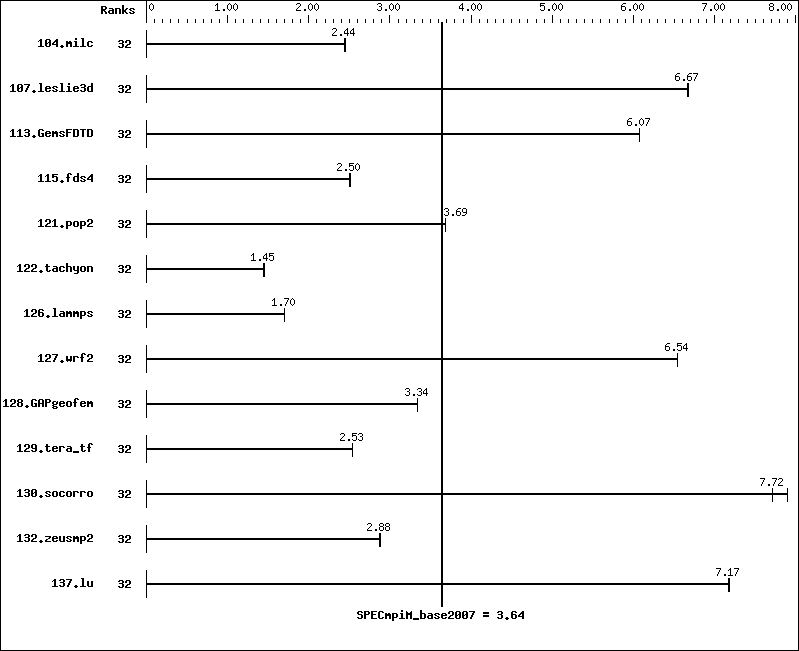 setenv MPI_DSM_DISTRIBUTE 1
      Ensures that each MPI process gets a unique CPU and physical
      memory on the node with which that CPU is associated.  The
      CPUs are chosen by simply starting at cpuset-relative CPU 0
      and incrementing until all MPI processes have been forked.
 setenv MPI_REQUEST_MAX 65536
      Determines the maximum number of nonblocking sends and
      receives that can simultaneously exist for any single MPI
      process.  MPI generates an error message if this limit
      (or the default, if not set) is exceeded.  Default:  16384
 limit stacksize unlimited
      Removes limits on the maximum size of the automatically-
      extended stack region of the current process and each
      process it creates.