SPEC® MPIM2007 Result
Copyright 2006-2010 Standard Performance Evaluation Corporation
Colfax International
Barcelona Cluster
SPEC has determined that this result was not in compliance
with the SPEC MPI2007 run and reporting rules. Specifically,
the processor vendor reported that the processor would not
meet the SPEC HPG requirements for continued availability.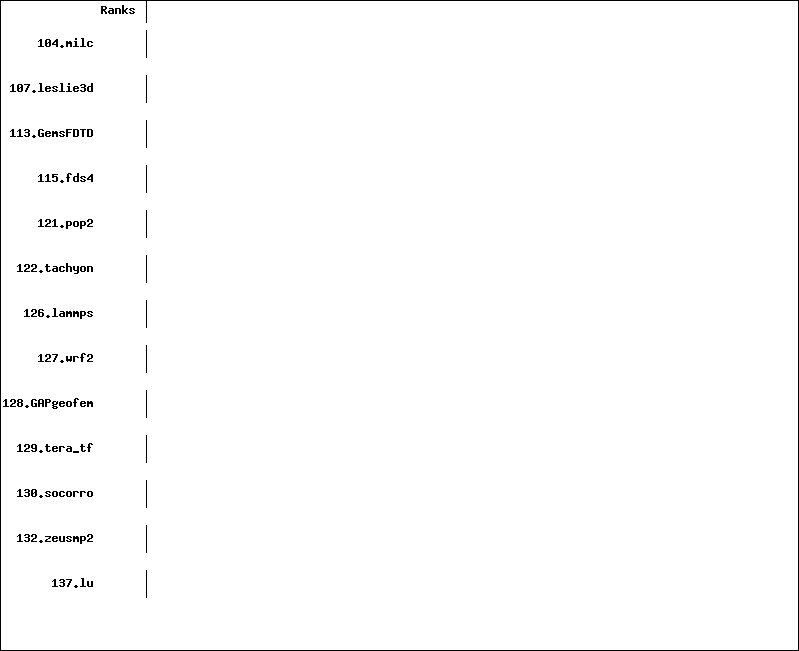 Interconnect Description: mpiComm
Interconnect Description: GBEthernet

Scali MPI Connect's mpirun wrapper has been
used to submit the jobs. Description of switches:
  -npn 8: launch 8 processes per node.
  -rsh rsh: use rsh as method to connect to nodes.
  -mstdin none: do not connect the processes' STDIN
     to anything.
  -q: quiet mode, no output from launcher.
  -machinefile: file selecting the hosts to run on.


Scali, Inc has executed the benchmark on AMD
Development Center. We are grateful for the support from
AMD and in particular Joshua Mora and Brian Taylor in order to
finalize the submissions.