SPEC® MPIM2007 Result
Copyright 2006-2010 Standard Performance Evaluation Corporation
SPEC has determined that this result is not in compliance with the SPEC
MPI2007 run and reporting rules. Specifically, the result does not meet
the 90 day general availability requirement as the system was not available
within 90 days of result publication.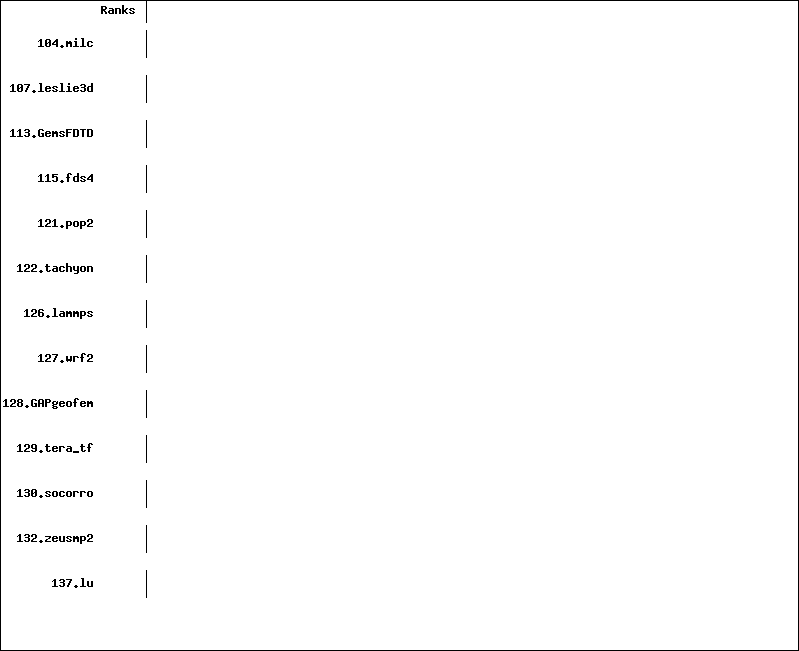 Node Description: 2488H V5 Node

The config file option 'submit' was used.


 MPI startup command:
   mpiexec.hydra command was used to start MPI jobs.

 BIOS settings:
   Intel Hyper-Threading Technology (SMT):Disable
   Intel Turbo Boost Technology (Turbo):Enabled (default is Enabled)