SPEC® CFP2006 Result
Copyright 2006-2014 Standard Performance Evaluation Corporation
Bull SAS
NovaScale R440
(Intel Xeon processor E5310,1.60GHz)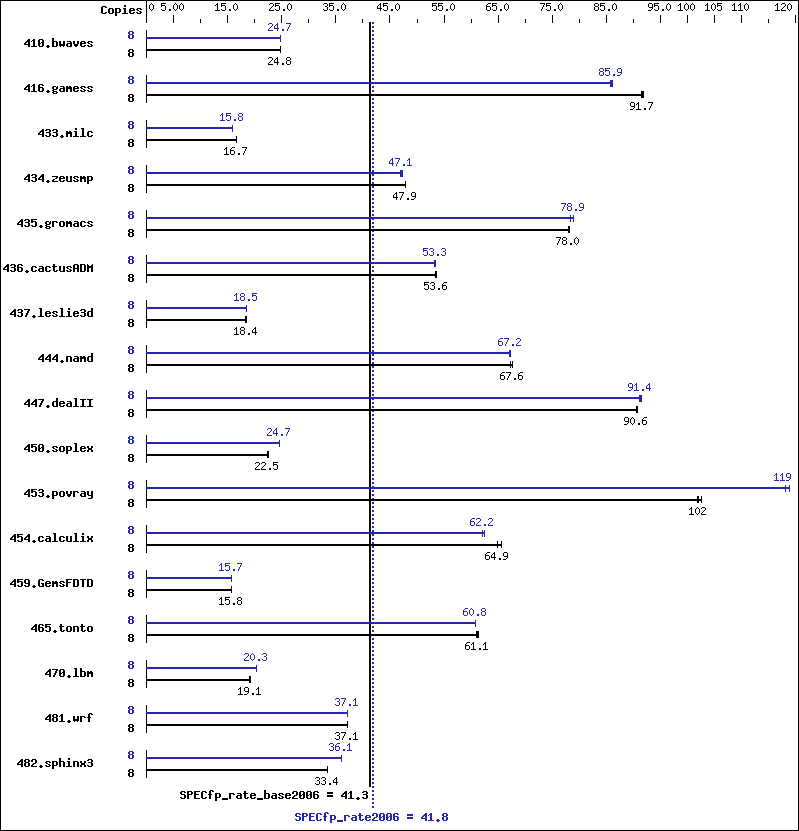 'ulimit -s unlimited' was used to set the stacksize to unlimited prior to run
 '/usr/bin/taskset' used to bind processes to CPUs


 All binaries were built with 64-bit Intel compiler except:
 433.milc, 434.zeusmp, 450.soplex, 470.lbm and 482.sphinx3 in peak were built with
 32-bit Intel compiler by changing the path for include and library files.

 The NovaScale R440 and the NovaScale R460 models are
 electronically equivalent.
 The results have been measured on a NovaScale R460 model.

| | |
| --- | --- |
| 410.bwaves: | -prof_gen(pass 1) -prof_use(pass 2) -fast |
| 416.gamess: | Same as 410.bwaves |
| 434.zeusmp: | -fast |
| 437.leslie3d: | Same as 410.bwaves |
| 459.GemsFDTD: | Same as 410.bwaves |
| 465.tonto: | Same as 410.bwaves |