SPEC® CINT2006 Result
Copyright 2006-2014 Standard Performance Evaluation Corporation
Acer Incorporated
Acer Altos R520 (Intel Xeon X5365)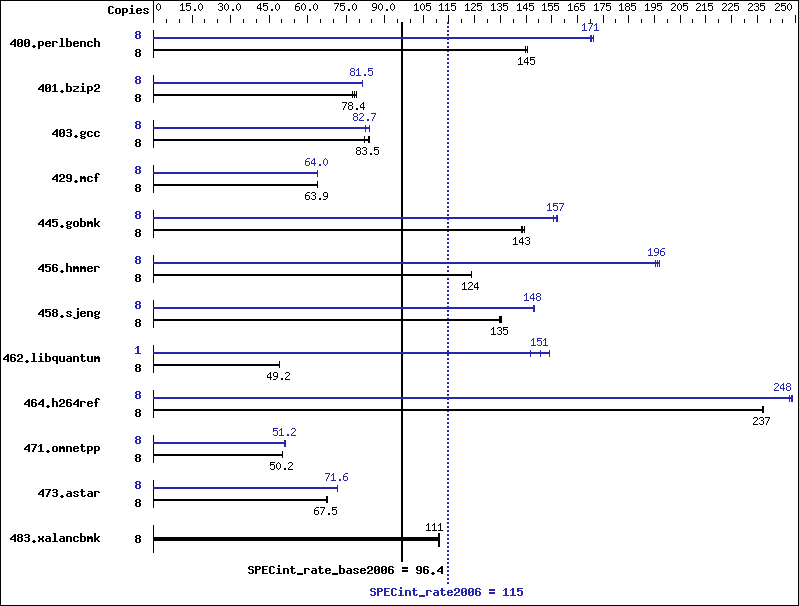 This result was measured on the Acer Altos R520.
 The Altos R720 and Altos R520 are electronically equivalent.

 All benchmarks compiled in 32-bit mode except 401.bzip2 and 456.hmmer,
 for peak, are compiled in 64-bit mode

 BIOS Setting
   Hardware Prefetcher set to ON
   Adjacent Cache Line Prefetch set to OFF
   Optimization for high-frequency FSB applications set to ON

 All results used taskset to bind processes to cores.