SPEC® CFP2006 Result
Copyright 2006-2014 Standard Performance Evaluation Corporation
Dell Inc.
PowerEdge R610 (Intel Xeon X5687, 3.60 GHz)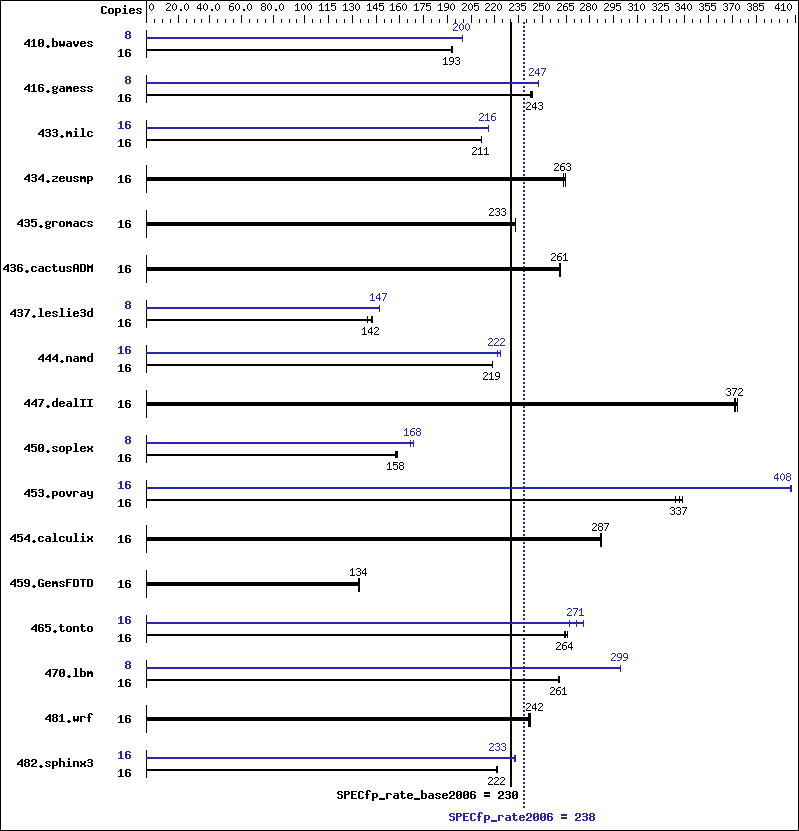 The config file option 'submit' was used.
 numactl was used to bind copies to the cores


 'ulimit -s unlimited' was used to set the stacksize to unlimited prior to run
'mount -t hugetlbfs nodev /mnt/hugepages' was used to enable large pages
echo 7200 > /proc/sys/vm/nr_hugepages
export HUGETLB_MORECORE=yes
export LD_PRELOAD=/usr/lib64/libhugetlbfs.so


 BIOS Settings:
 Power Management = Maximum Performance (Default = Active Power Controller)
 Data Reuse = Disabled (Default = Enabled)


 The Dell PowerEdge R610 and
 the Bull NovaScale R440 F2 models are electronically equivalent.
 The results have been measured on a Dell PowerEdge R610 model.

| | |
| --- | --- |
| 435.gromacs: | basepeak = yes |
| 436.cactusADM: | basepeak = yes |
| 454.calculix: | basepeak = yes |
| 481.wrf: | basepeak = yes |