SPEC® CFP2006 Result
Copyright 2006-2014 Standard Performance Evaluation Corporation
Acer Incorporated
Acer Altos R920 (Intel Xeon X7460)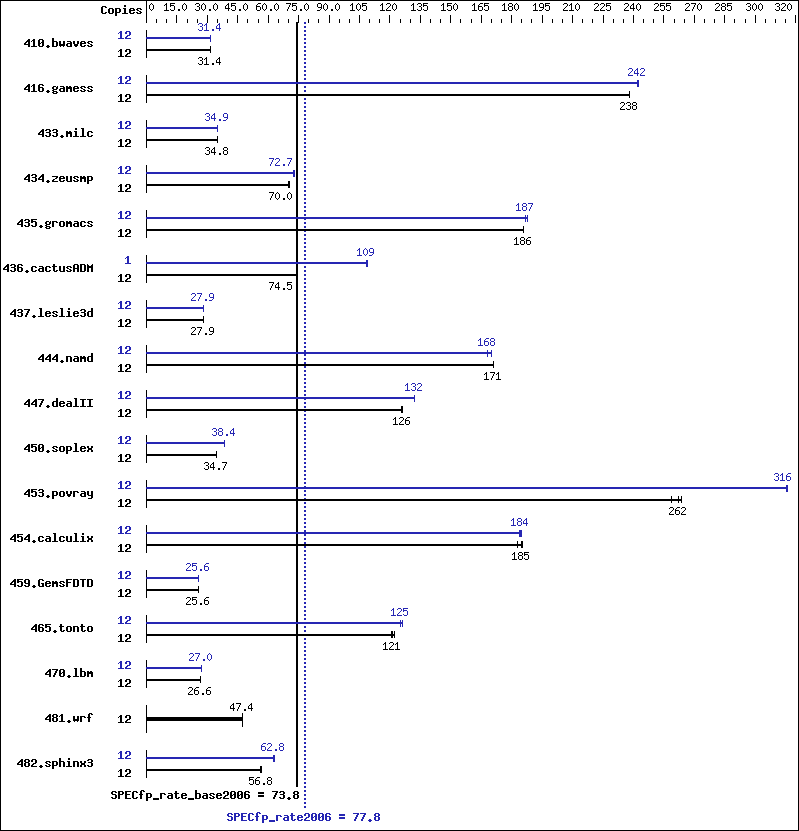 The config file option 'submit' was used.


 All benchmarks compiled in 64-bit mode except 437.leslie3d, 450.soplex,
 470.lbm and 482.sphinx3, at peak, are compiled in 32-bit mode
 taskset was used to bind processes to cores except
 for 436.cactusADM peak
 OMP_NUM_THREADS set to number of processors
 KMP_AFFINITY set to "physical,0"
 KMP_STACKSIZE set to 64M
 BIOS Settings
   Hardware Prefetch set to OFF
   Optimization for high-frequency FSB applications set to OFF
 'ulimit -s unlimited' was set for stacksize unlimited
 OMP_NUM_THREADS set to number of cores
 For peak modules using 1/2 the number of available cores, copies
 were each assigned to a single L2 cache using mysubmit.pl script.
 See the flags description file for mysubmit.pl details.