SPEC® CFP2006 Result
Copyright 2006-2014 Standard Performance Evaluation Corporation
Oracle Corporation
Sun Fire X4470 M2 (Intel Xeon E7-4820 2.0 GHz)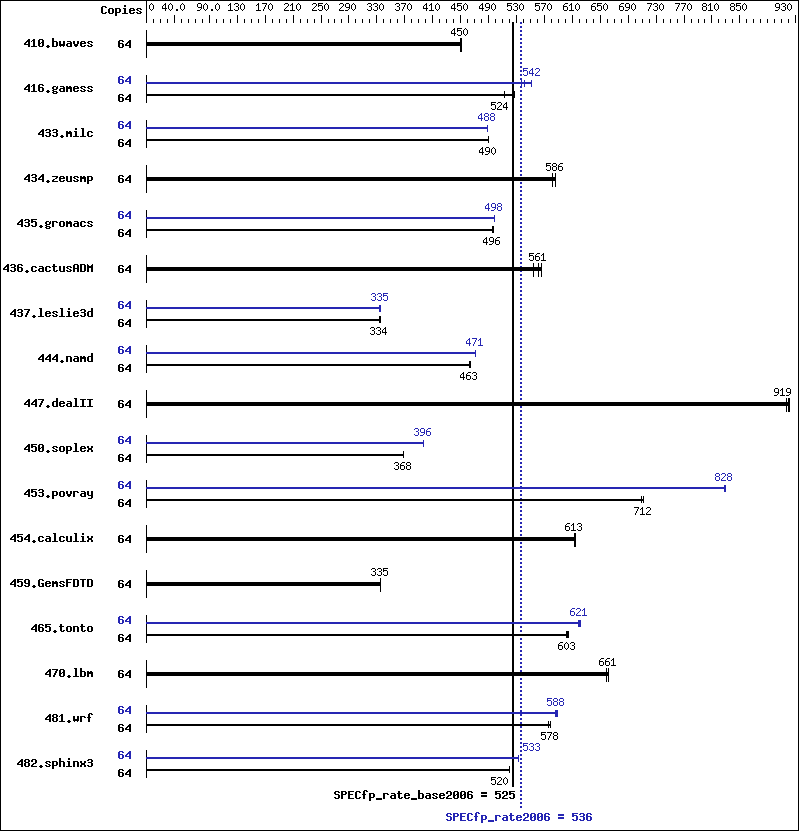 The numactl mechanism was used to bind copies to processors. The config file option 'submit'
 was used to generate numactl commands to bind each copy to a specific processor.
 For details, please see the config file.


 Stack size set to unlimited using "ulimit -s unlimited"
 Filesystem page cache cleared with:
 echo 1>       /proc/sys/vm/drop_caches
 runspec command invoked through numactl i.e.:
 numactl --interleave=all runspec <etc>


Default BIOS Settings were used.

Oracle's Sun Fire X4470 M2 is now known as the Sun Server X2-4.



Environment variables set by runspec before the start of the run:
LD_LIBRARY_PATH = "/data1/cpu2006v1.2/libs/32:/data1/cpu2006v1.2/libs/64"

 Binaries compiled on a system with 1x Core i7-860 CPU + 8GB
 memory using RHEL5.5